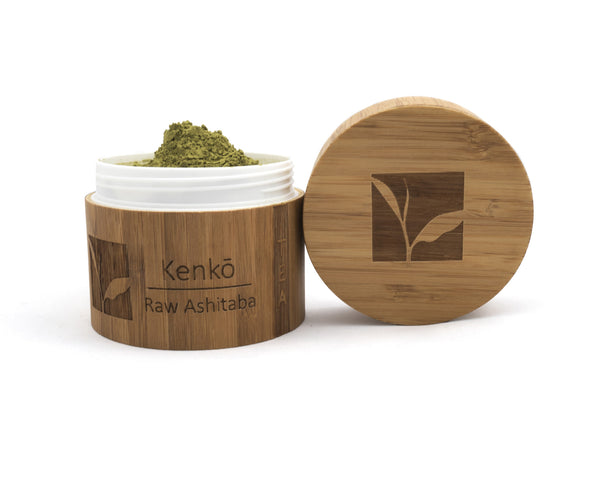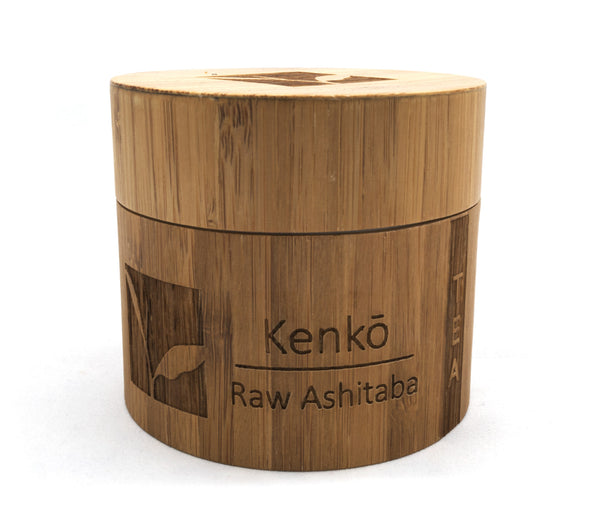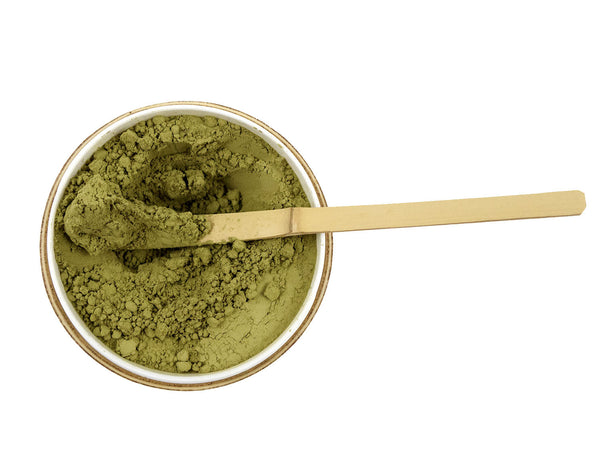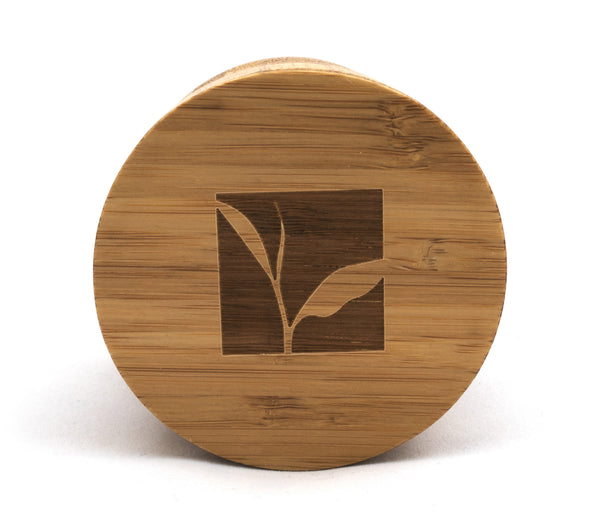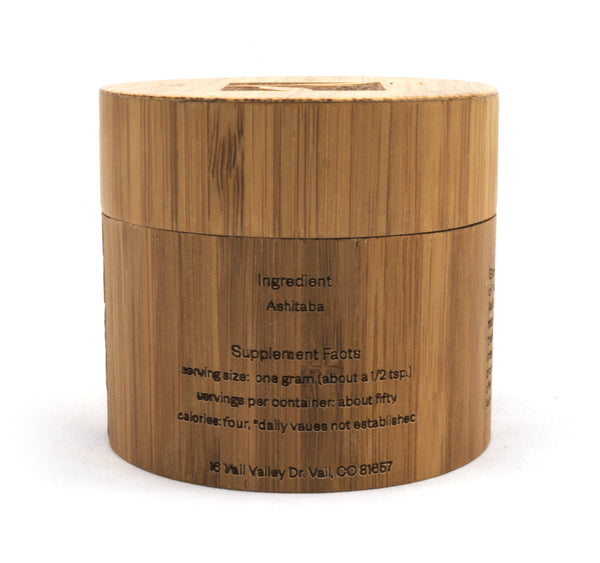 Raw Ashitaba Tea - 50g
Regular price
$ 48.00
Sale price
$ 29.99
---
Ashitaba is a health and longevity tonic with a history as old as the written history of Japan. Known for it's life sustaining benefits it is especially applicable to the health struggles of modern America. Ashitaba is full of nutrients and enzyms that purify the blood and restore health to your entire body.
Some specific benefits:
Most people experience a increase in energy when drinking Ashitaba tea but it is 100% caffeine free!
Ashitaba is a more potent antioxidant even outperforming green tea in testing.
Lowering A1C and preventing diabetes
Speeds metabolism by breaking down saturated fats.
Acts as a PTP1B inhibitor increasing insulin sensitivity
Grown Native
Kenko isn't just a pretty jar (although we do like the way it looks!). We toured asia and especially japan and Indonesia before we settled on the partnership we have with our ashitaba farm. They have been working the same property for three generations now using the land and local vegitation to maintain healthy soil. If I were a farmer I would want to learn from this family and I definitely want to drink their ashitaba every day!

What our customers are saying about Kenko Ashitaba Tea
"
After doing research on ways to get rid of my heartburn I found this Ashitaba tea as a natural alternative. I am pregnant and I have to take Pepcid every morning. I have now replaced it by adding the ashitaba to my morning peppermint tea or orange juice. I have not yet added to a smoothie but I am sure it will work great also."
-Jess Foust
"I am a diabetic and my Balae from California first told me about the value of Ashitaba in lowering your A1C and helping with blood sugar fluctuations. For over a month now I have been adding 2 Ashitaba to my daily soups and omelettes. My A1C has gone down significantly and I am a 100% believer."
-Steve From NY
Why Kenko Ashitaba?
Sustainably grown without the use of pesticides or herbicides in native Southern Japan, then processed using our patented low heat processing to create a living ashitaba tea full of healthy nutrients and enzymes. We know you are going to love Kenko Ashitaba Tea but don't take our word for it. You can buy with confidence knowing your purchase is backed by a 100% no questions asked satisfaction guarantee.